I probably didn't even know that it was actually a thing. Back then, I was only an amateur wine enthusiast and solely focused on Old World wine; French, Spanish, Italian and Portuguese was all I was drinking. I acknowledged the fact that countries in the New World like Australia, USA, Argentina or Chile produced wine but always thought them to be of lesser quality. Although I obviously don't think that anymore, I'm sure it's still the view of many wine consumers in the larger European wine-producing countries. In Spain and France, for example, it's extremely difficult to find a wine that's not Spanish or French in local supermarkets.
Coming to the UK opened my mind in many ways but even more so when it came to wine, allowing me to discover an endless choice from all over the world. It's only been very recently that I've dived headfirst into the English wine scene and started to grasp the potential of this country's vineyards.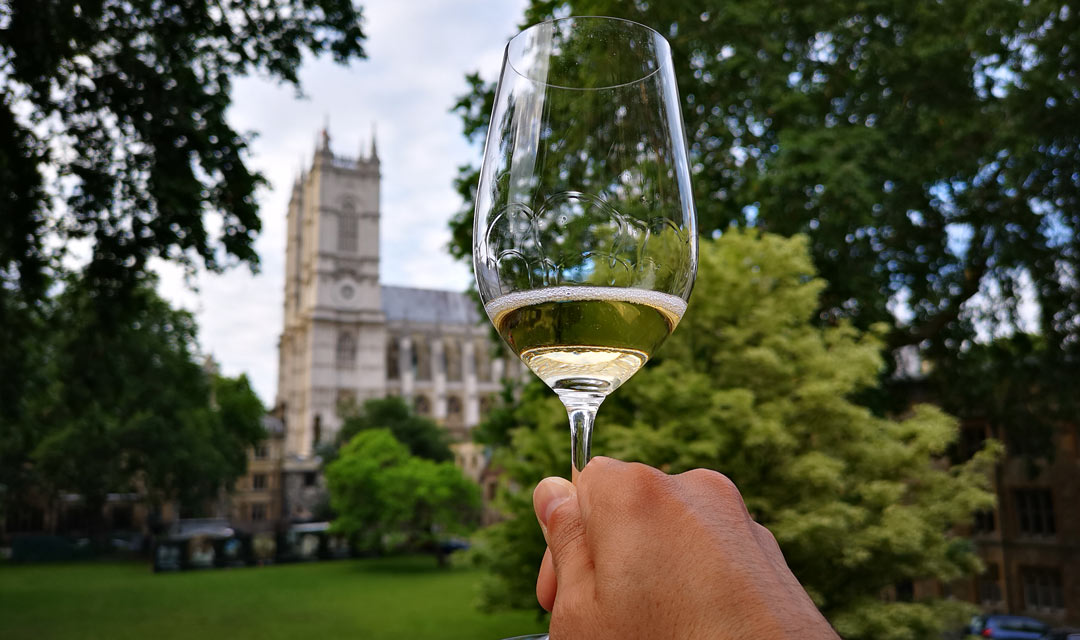 Although grapevines have been planted in the south of England since the Roman invasion, winemaking has never been an important industry and that was especially true after the First World War which saw the cultivation of vines disappear from Great Britain altogether. For centuries England has been a wine consumer country but produced very little itself.
At present, the UK is the sixth-largest consumer of wine in the world but represents only 1% of the worldwide production when England and Wales' productions are combined. To put this into perspective, the first modern commercial winery in the UK was only founded in the 1960s in Hampshire. Nonetheless, winemaking is growing fast, England is currently the fastest wine-growing region in the world. This also means that winemaking is the fastest growing agricultural sector in the country, potentially creating around 30,000 jobs. In turn, this would generate £650m in revenue by 2040 according to WineGB, the national organisation for English and Welsh grape growers and winemakers.
It's becoming increasingly profitable too, areas under vine in England have tripled since 2000 and have attracted investment from large Champagne houses such as Taittinger, which bought a vineyard near Chilham in Kent two years ago and is expected to produce its first sparkling wine in 2023.
England has been regarded as a source of great quality sparkling wine for a long while but warmer and drier vintages have become more frequent, helping English still wine attract international attention. The 2018 vintage saw average production double or even triple compared to 2016 or 2017. This prompted many wine critics to describe 2018 as the "vintage of the century". Only a few still white and rosé wines from 2018 have been released but they are already the testimony of an amazing year giving us an insight of the quality of the sparkling and still reds that are yet to see the light of day when they leave the cellar in the coming years.
Great wine isn't all down to having the best weather, but also good soil with good drainage capabilities, and there seems to be plenty of it around the south of England. Many people have already compared England's soils to those of Champagne finding many similarities such as its high proportions of chalk. Many believe its origins trace back to the terroir in Champagne, arguing that a chunk of it runs under the Channel and resurfaces in the south of the country.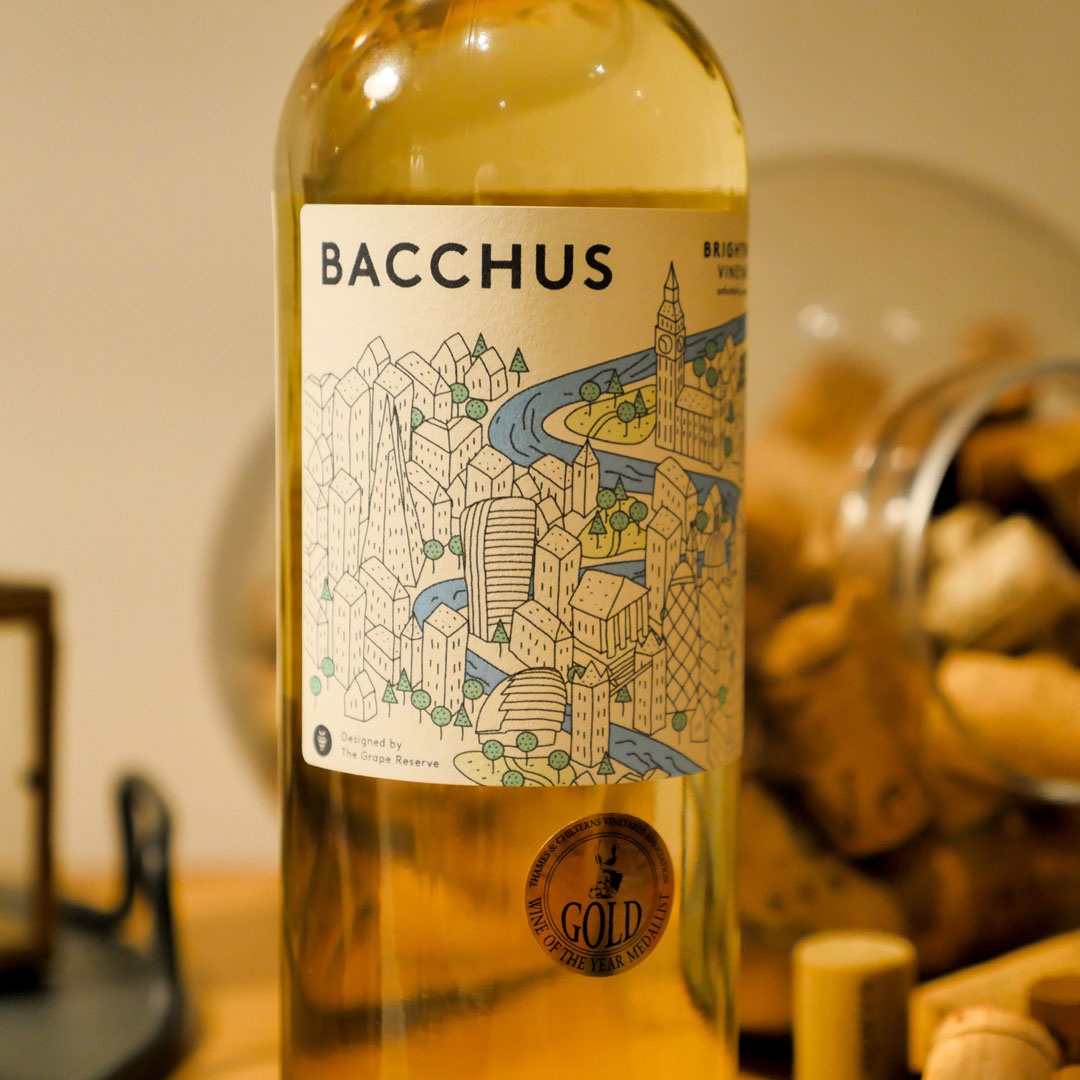 Other factors will still play an important role in how the industry progresses in the near future, these include: post-Brexit trading agreements between the UK, Europe and the rest of the world, the decrease of alcohol consumption among younger generations, and the increase in consumption of locally produced food and drinks, to cite a few. However, the forecast for English wine is sunny, as Master of Wine, Jancis Robinson, puts it.
England and Wales have relied primarily on white varieties for their still wines, especially on German crossings and hybrids suitable for colder climates and shorter ripening seasons. Two Champagne varieties make the most of the plantings, Chardonnay and Pinot Noir, almost exclusively used for sparkling wine, however, I'm sure we'll be seeing more and more still English Chardonnay and Pinot Noir on the wine lists of our restaurants and wine bars in the foreseeable future. The recently released 2018 Chardonnay from Brightwell Vineyard in Oxfordshire is delightfully tasty and well-balanced, a good example of quality still wine.
The third most planted variety is Bacchus which has become the flagship grape variety of England over the past few years, something similar to what Tempranillo is to Spain, Riesling to Germany, or Sauvignon Blanc to New Zealand. It's believed to be a crossing of Riesling-Sylvaner and Müller-Thurgau first produced in Germany in the 1930s but was not allowed to be used for commercial wine until 1970s. Bacchus is for some, the perfect aperitif wine and is often described as the English answer to Sauvignon Blanc. This is because Bacchus is able to retain acidity in the cooler climate of England and display the pungent aromas of asparagus, nettle or elderflower typical from a New Zealand Sauvignon Blanc. At the same time when fully ripened, it can develop intense aromas of tropical fruits like mango or lychee, a character seen in the 2018 Bacchus produced by the aforementioned Brightwell Vineyard, for which we designed a special bottle for our November wine subscription box.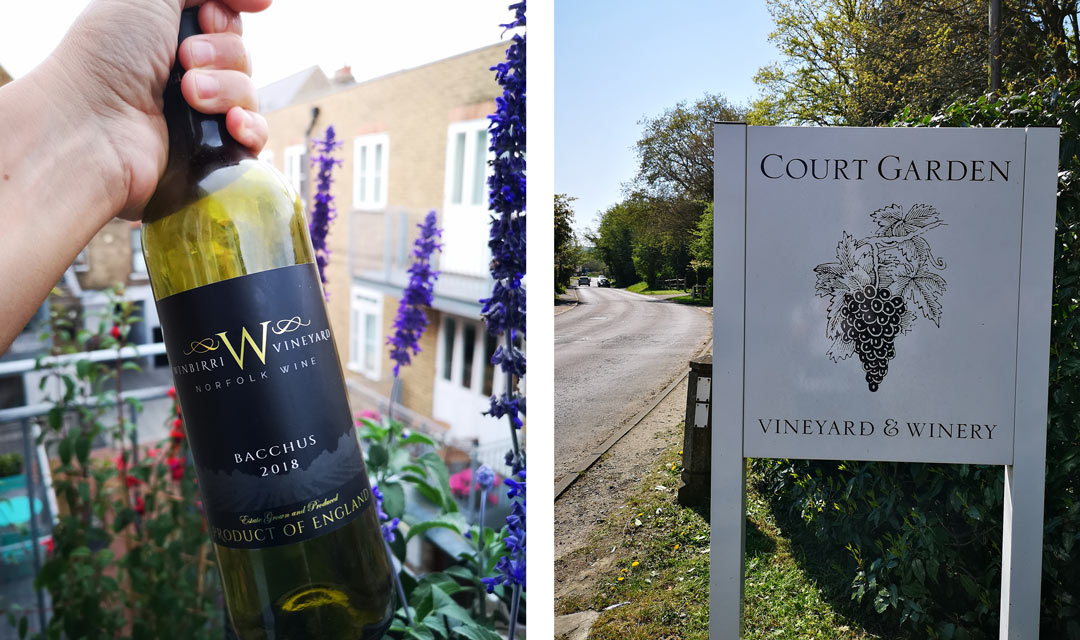 Among the most prominent winemaking areas in England, we find three in the counties of Sussex, Surrey and Kent. These are home to the most well-known brands including Chapel Down, Nyetimber and Ridgeview. Sussex was the second region in the UK to get a temporary PDO status back in 2016 for wines produced in both West and East Sussex so labels can now proudly display 'Wine of Sussex' on their bottles. The first PDO was obtained by Camel Valley for their Darnibole vineyard in Cornwall in 2017.
Other prominent areas include East Anglia with Winbirri in Norfolk which won the platinum award for its 2015 Bacchus in the 2017 Decanter awards for the Best in Show. Another is Hampshire with Hambledon which is considered the first modern commercial winery in England or Brightwell in Oxfordshire which The Grape Reserve partnered with recently by showcasing two of their wines in our wine subscription box in November and December.
At present, there are 2,880 hectares under vine in England and Wales in 700 vineyards, with at least 160 wineries producing world-class wines capable of competing and winning awards internationally. According to WineGB in the last 16 years English sparkling wines have snatched 15 trophies at international competitions.
Wine tourism is also growing fast, creating a more welcoming scene for people wanting to discover the countryside and taste its wines. More and more wineries are setting up tastings, WSET programmes, wedding venues and rural accommodation as a part of a unique experience, catching up with other big wine tourism nations like France, Spain or Italy. Everything seems to be pointing in the right direction showing no signs of slowing down. Chapel Down for example currently welcomes 60,000 visitors a year and High Clandon in Surrey won the "Best Cellar Door" award twice at the International Wine Competition.
The English wine scene has never looked so exciting and in such good health. It's time to get out there and see it for yourself. Let's raise a glass of English sparkling (of course) and toast for the bright future ahead!