We've partnered with an English wine producer
The Grape Reserve has partnered with English wine producer, Brightwell Vineyard, by creating a special edition bottle of their Bacchus 2018 white wine that celebrates the first English wine to make its way into our subscription box. We've designed the label to focus on the river Thames that connects both The Grape Reserve (based in Balham) and Brightwell Vineyard which is situated further up the river in the Thames Valley.
Famous London landmarks such as The Shard, Houses of Parliament, City Hall and the BT Tower appear on the bottle's label alongside an illustration of the vineyard, whilst the iconic River Thames binds them all together. The special edition bottle will be included within The Grape Reserve's November box for subscribers to try, along with tasting notes, food pairings and a recipe.
According to wine critic Ollie Smith who reviewed the wine in September for the Mail on Sunday magazine, subscribers can look forward to a wine that is, "sublime – gently floral, pleasingly piercing and utterly uplifting." He summarised the wine as an "Ace English zinger – a triumph."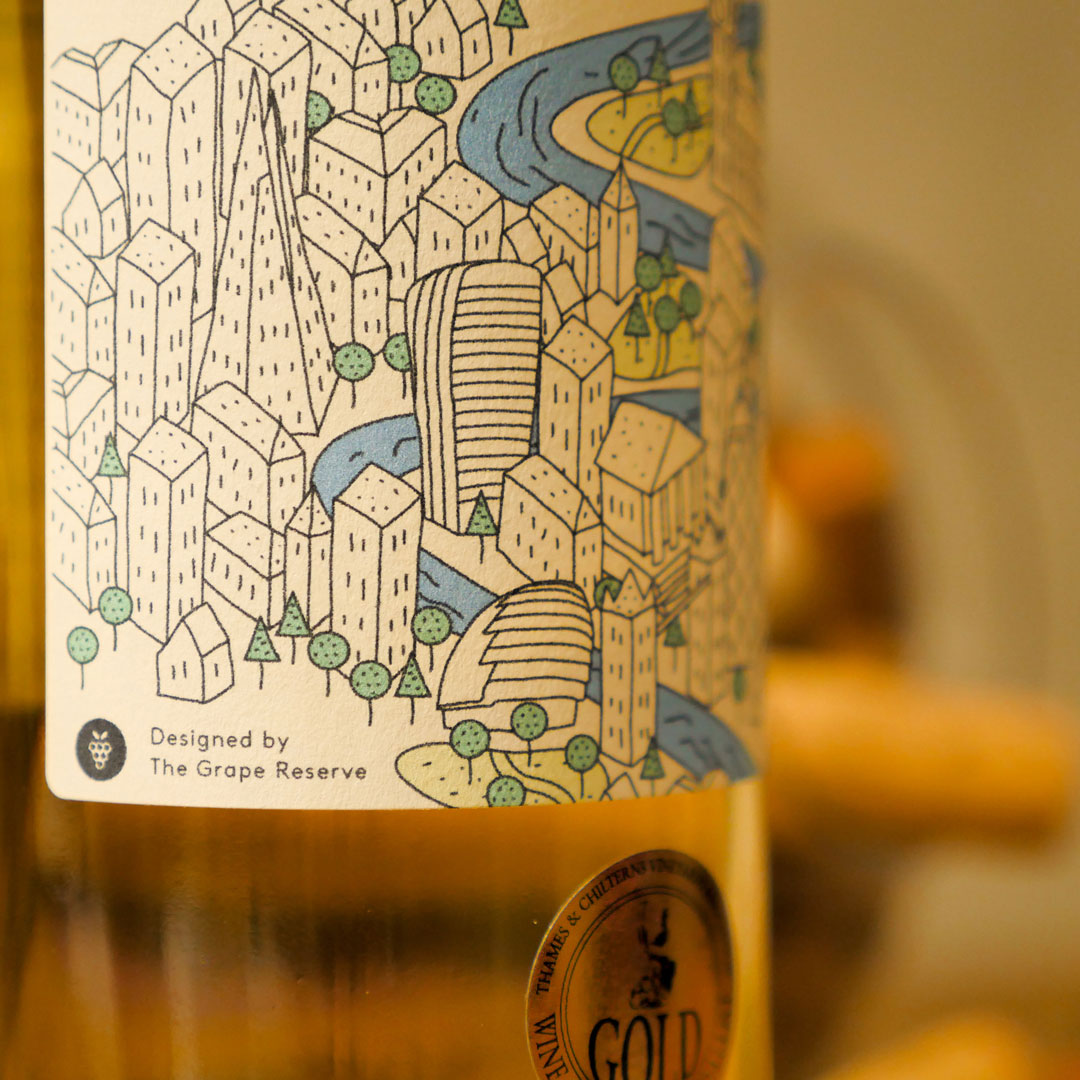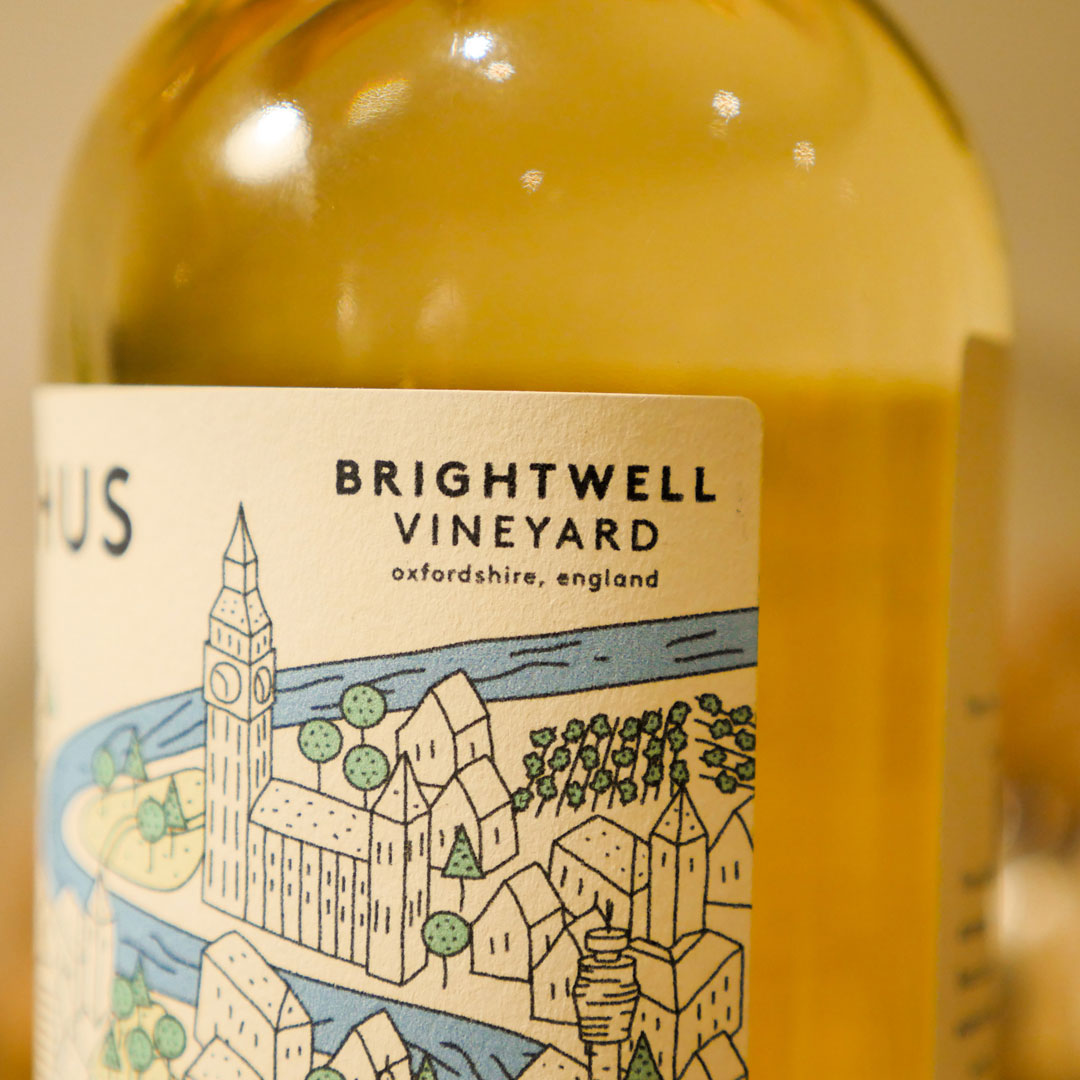 We're super excited to be partnering with English wine producer, Brightwell Vineyard, by including their fantastic Bacchus in our subscription box. English sparkling wine may have stolen the limelight in recent years, but we want the whole world to know that England produces fantastic award-winning still wine too. We can't wait to see how this partnership with Brightwell Vineyard continues. Hopefully, we will see many more of their wines in our future subscription boxes.
How can you subscribe?
Priced at £34 per month, The Grape Reserve is a monthly wine subscription includes two bottles of different wines and varieties for you to compare and contrast. It gives subscribers the chance to learn something new as they sip with accompanying tasting notes and food pairings. It features a user-friendly and focused website meaning members can take full control of their account and subscription.
Subscribe