We've put together a list of 8 heavenly wine and cheese pairings that you need to try for yourself. If you've signed up for one of our wine subscriptions, you'll know we include complementary cheese suggestions for each bottle of wine. If you're not yet subscribed, what are you waiting for? Subscribe today and start your wine adventure!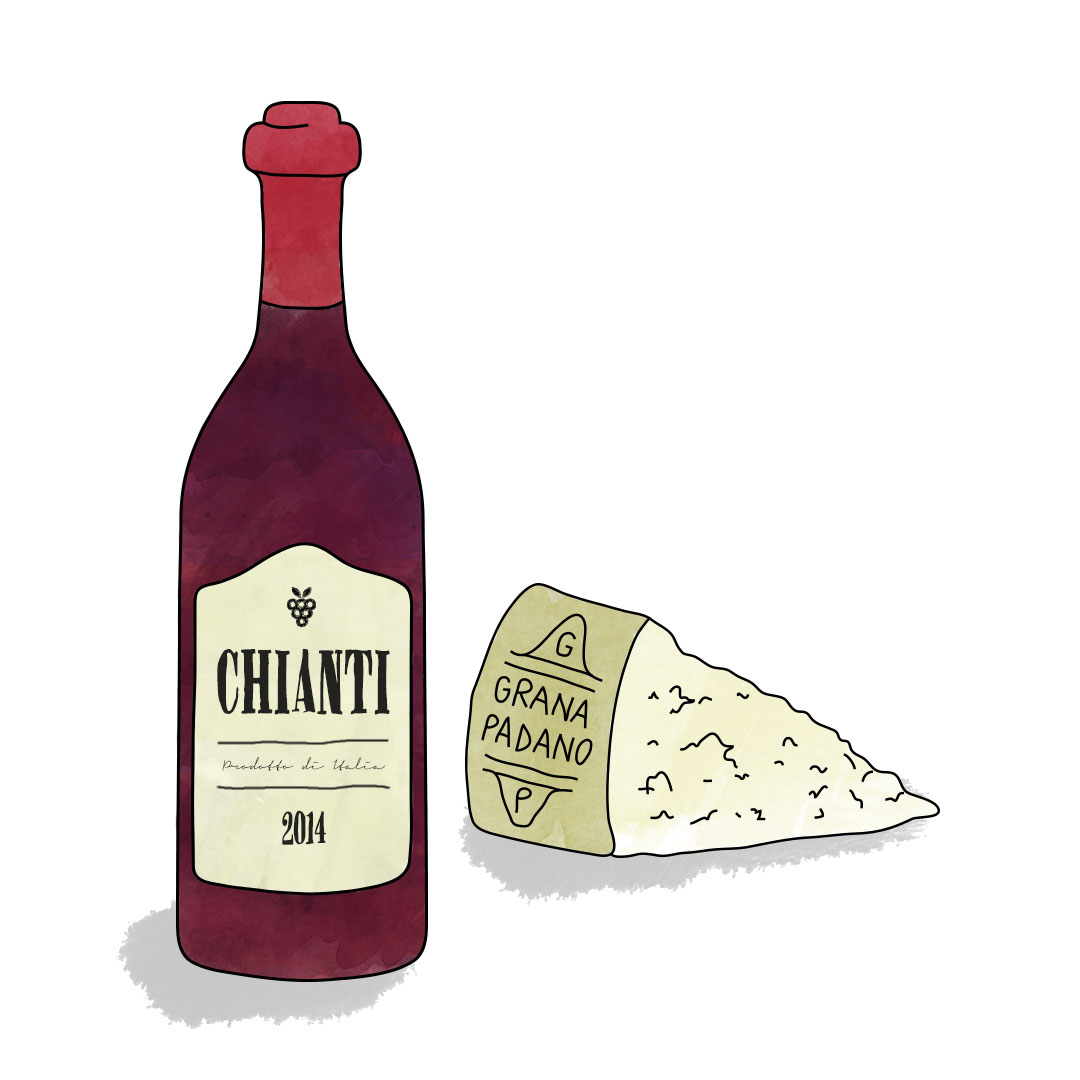 Chianti
&

Grana Padano

Chianti and Grana Padano are both produced in Northern Italy, so are both speaking the same language when it comes to food and drinks pairings. The nutty and savoury nature of the Grana Padano ensures the red fruit flavours of the Chianti are flaunted to their fullest.

Tip: The older the cheese the more body the wine should have. For a medium aged Grana Padano, choose a Chianti dei Colli Senesi. With a maturer Grana Padano, choose a Chianti Classico Riserva as it stands up to the stronger flavours of the cheese.
Sauvignon Blanc
&

Rouleau de Chèvre

Sauvignon Blanc is a staple wine of the Loire region in France, known for its high acidity and tangy, citrus notes. These flavours perfectly mirror the tanginess of Rouleau de Chèvre, a creamy goat's cheese typically produced in the same region of France.

Tip: If you're looking for a tropical twist, choose a New Zealand Marlborough Sauvignon Blanc as it contains more notes of passionfruit and gooseberries than its French counterpart.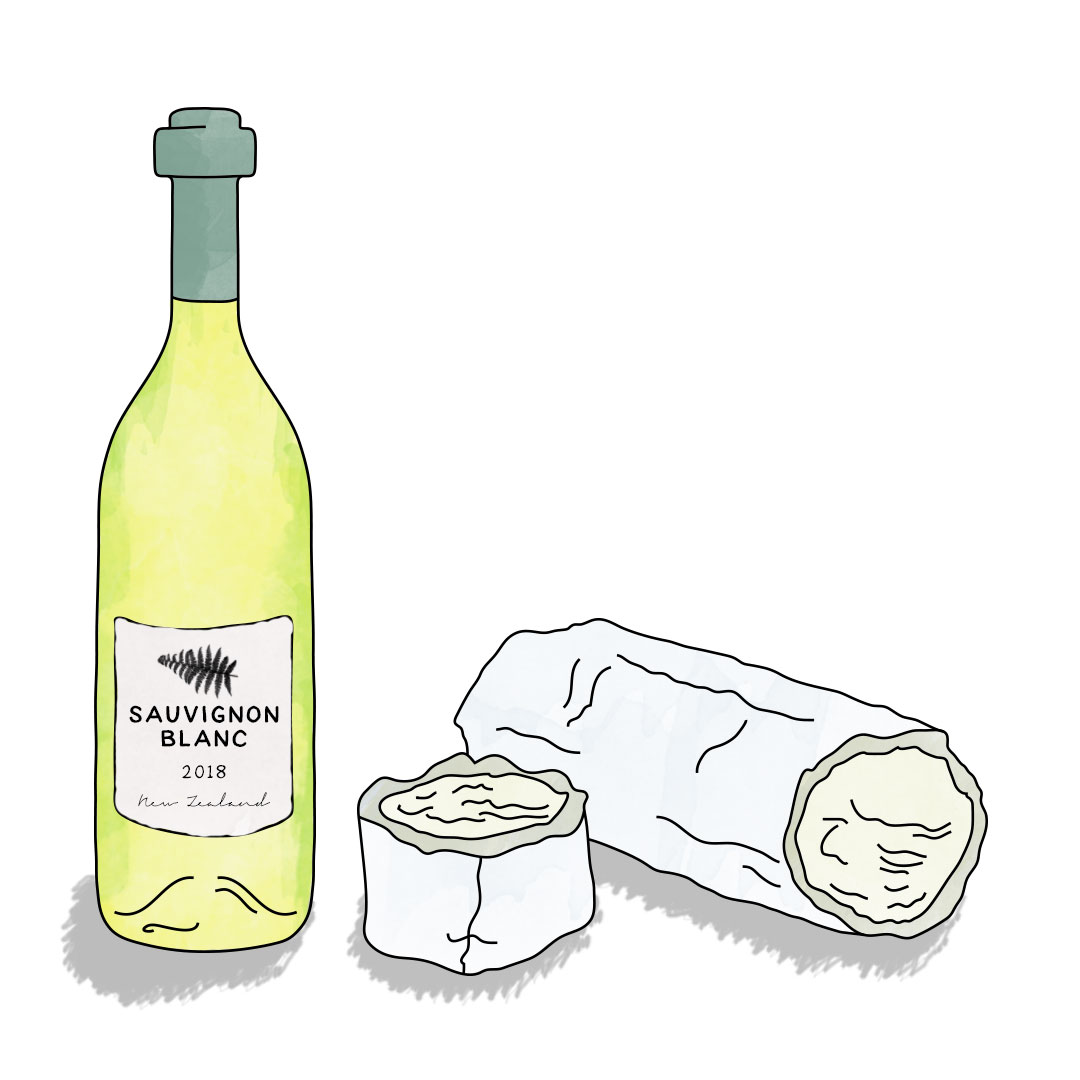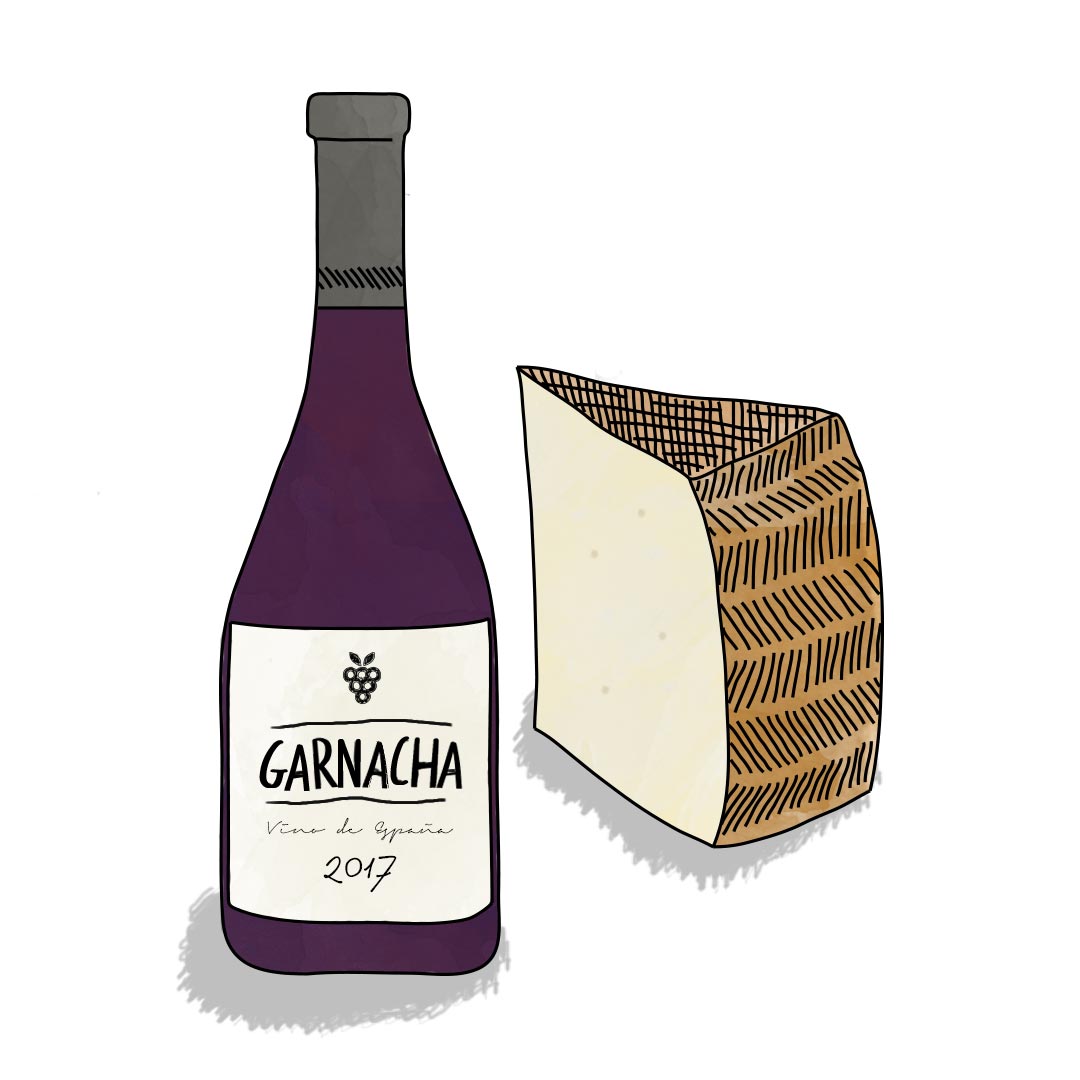 Garnacha
&

Manchego

Spanish wines made from Garnacha grapes are typically full of ripe, red fruit notes, so pair well with a cheese that's sweet yet savoury, such as Manchego.

Tip: If you're trying to pair a Garnacha wine with a mature Manchego, make sure the wine is powerful and concentrated with fruit to stand up to the pungent, salty, and savoury nature of the cheese.
Monastrell
&

Ossau-Iraty

Spanish Monastrell is becoming an increasingly popular varietal wine due to its interesting earthy, dark fruit, and rustic flavours. The perfect cheese to accompany this full-bodied wine is a mature Ossau-Iraty, as it matches the wine's fruity, herbaceous and gamey tones.

Tip: The tannic structure of the wine will cut through the fatty and oily textures of the cheese to leave a pleasant, satisfying aftertaste.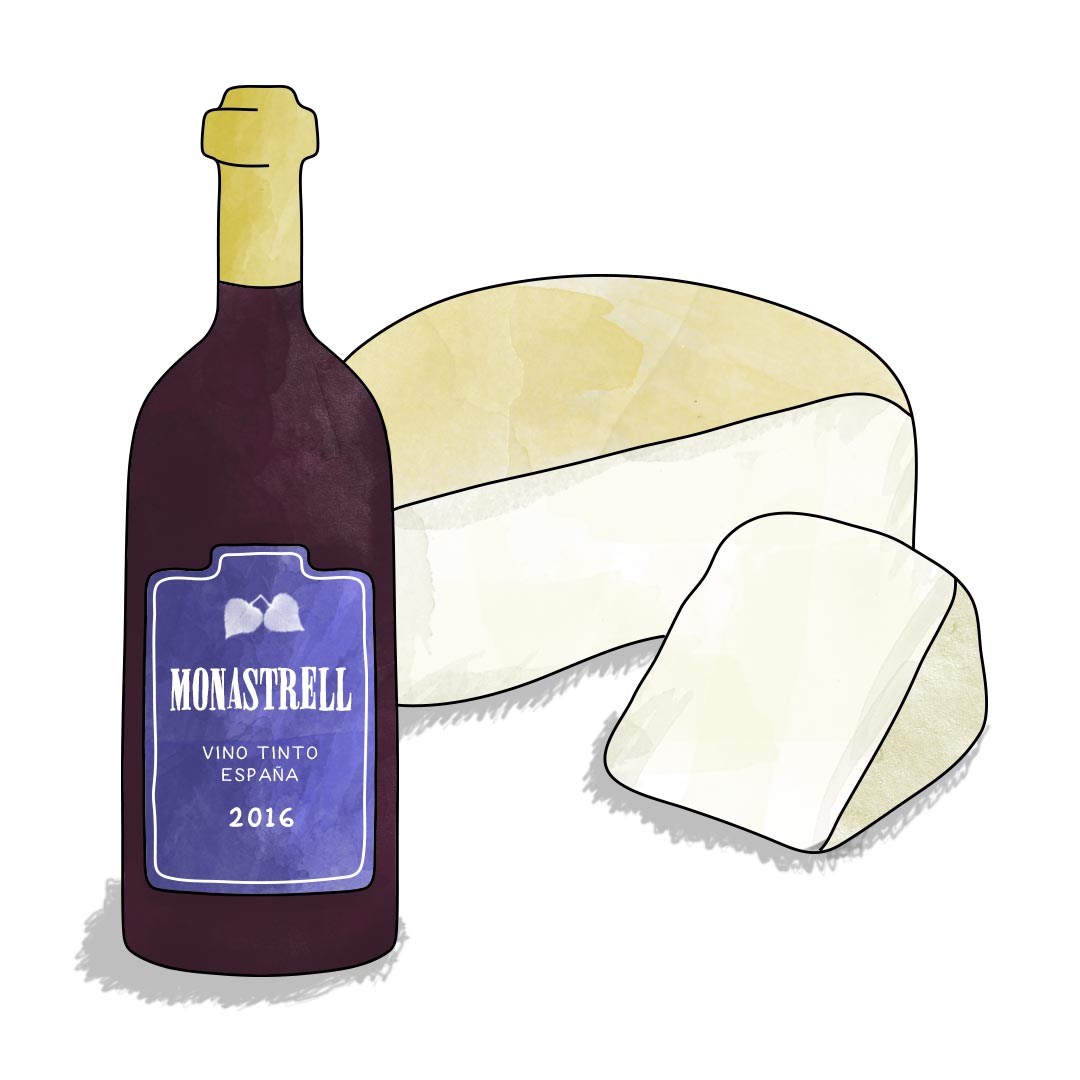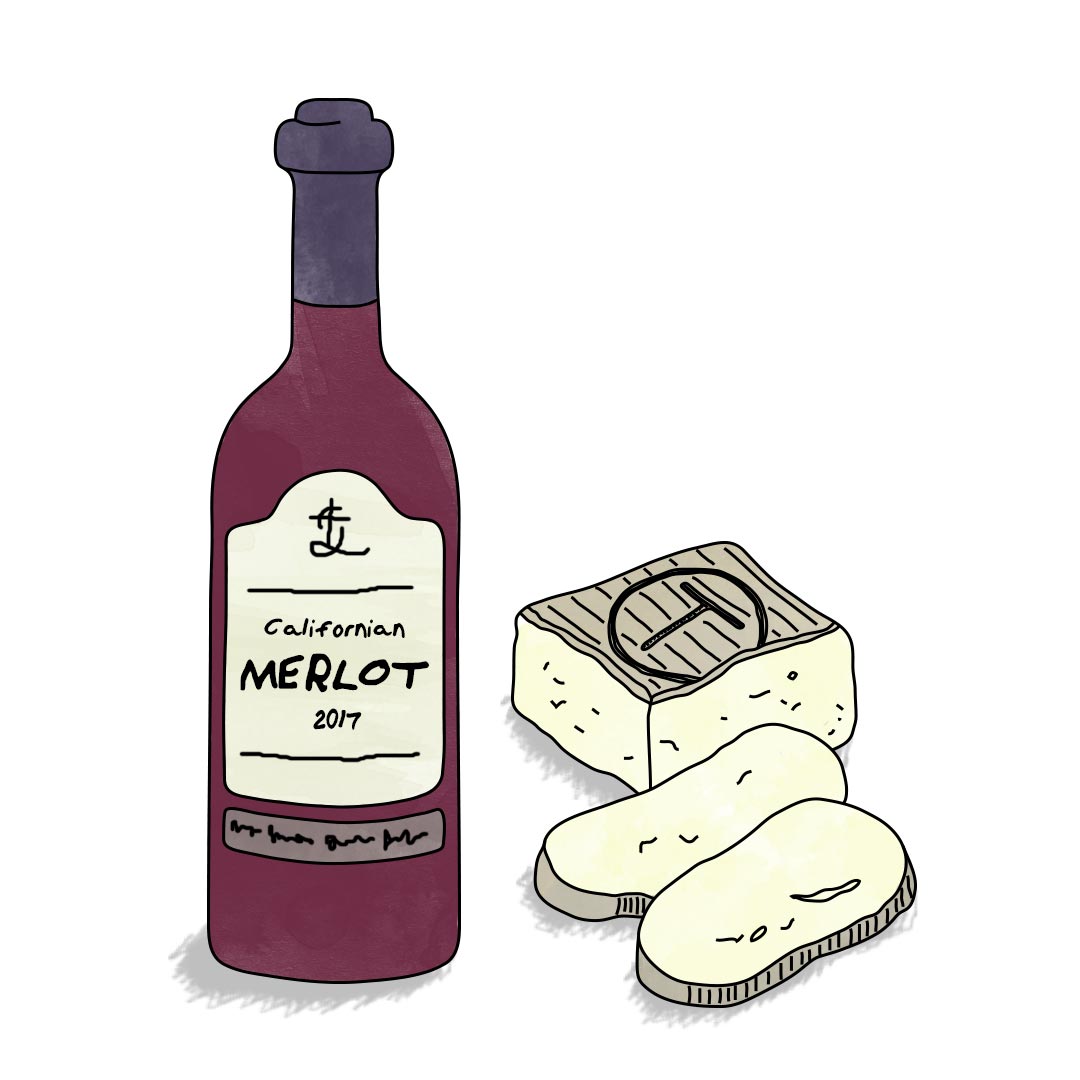 Merlot
&

Taleggio

Taleggio, famous for its strong aromas, is a fantastic pairing for Merlot-based wines. Taleggio has a mild, fruity taste and complements the softer tannins of the Merlot.

Tip: If you're looking for a fuller bodied Merlot, choose a wine from a hotter growing region such as Southern California, or South-West Australia.
Picpoul de Pinet
&

Feta

Characteristics of the Picpoul grape are similar to its surroundings in Southern France with tangy citrus fruits and salty notes, reminiscent of the sea. It pairs best with Feta, as it mirrors the acidity of the wine.

Tip: Try barrel-aged Feta cheese as its maturer, yeasty nature allows for creamier, peppery notes to surface.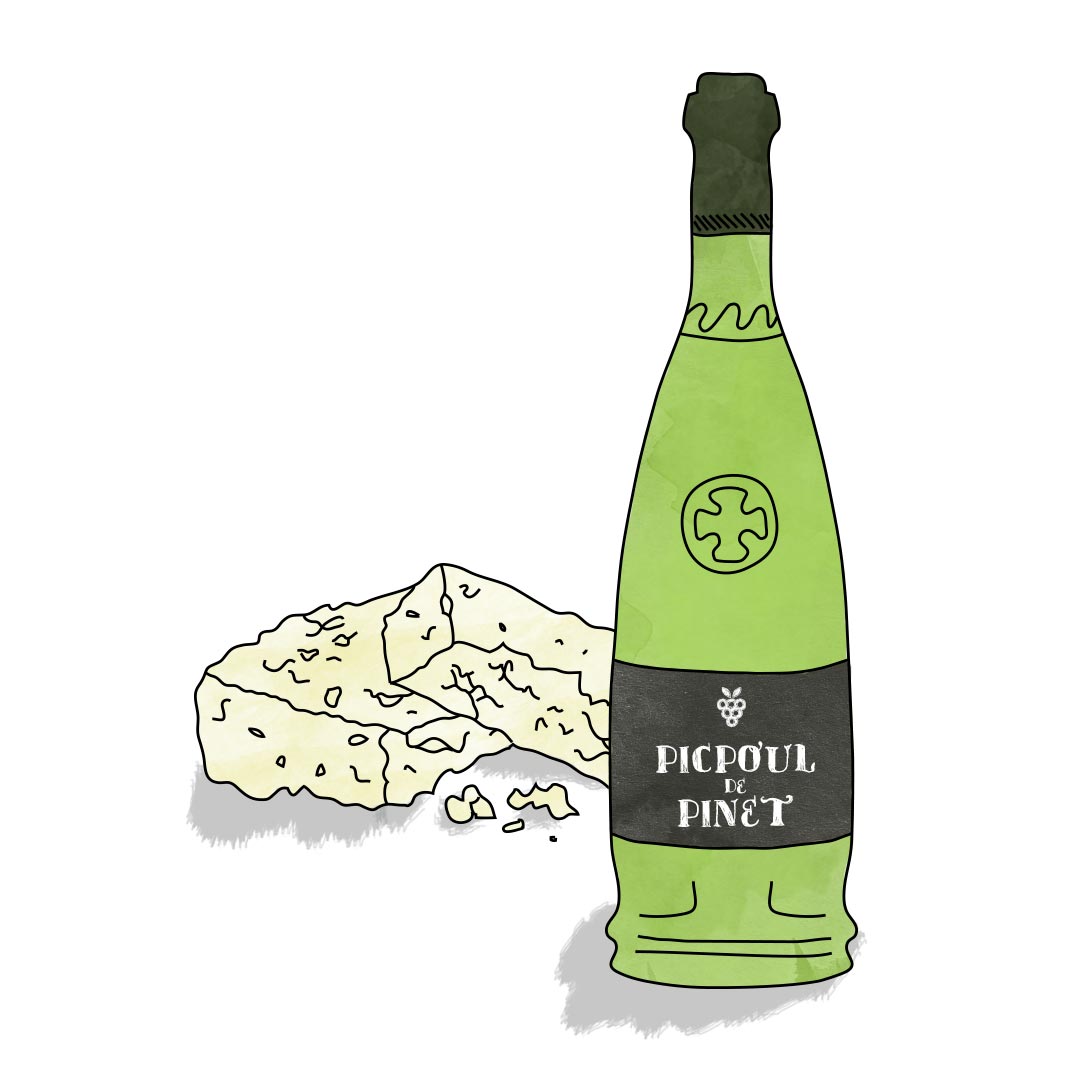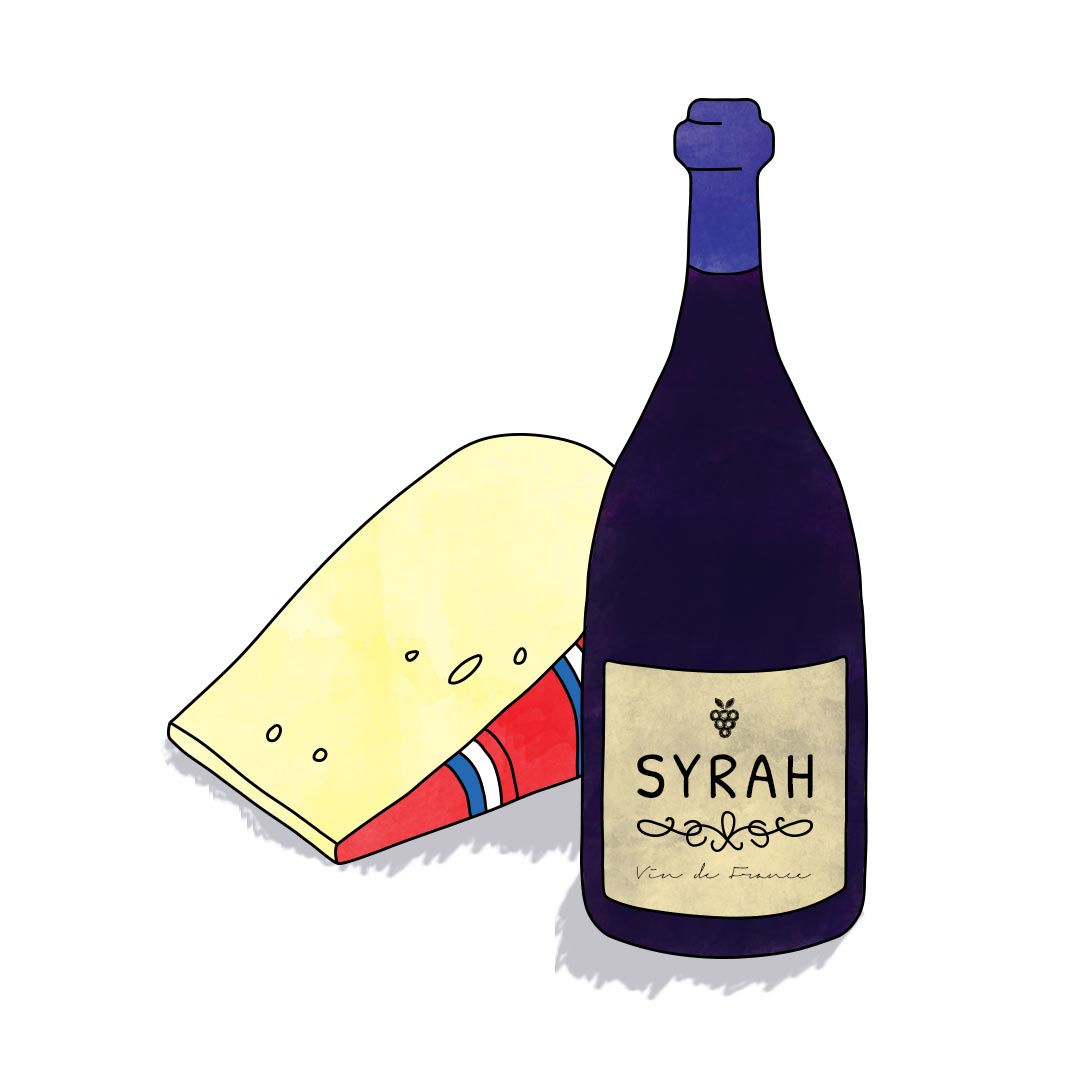 Syrah
&

Gouda

A bottle of spicy and peppery Syrah is the perfect match for a buttery, nutty Gouda. The sweet, caramelised flavours of the cheese balance the ripe berry notes of the wine.

Tip: If you're matching a maturer Gouda cheese with wine, try a fuller-bodied Syrah such as one from Crozes-Hermitage.
Montepulciano d'Abruzzo
&

Parmigiano Reggiano

The full-bodied fruitiness of a Montepulciano can only be matched by a full-flavoured cheese such as Parmigiano Reggiano. The red fruit, cherry flavours are balanced by the savouriness of the cheese. The perfect Italian combination.

Tip: If you like your Parmigiano Reggiano to be more savoury than fruity, go for an extra-old, 36-month, punchy Parmesan.