OUR MISSION
We are dedicated to unearthing the wine world promoting rarer grape varieties and growing regions, focussing on winemakers that use enviornmentally-friendly practices, and to never compromise on quality or customer service.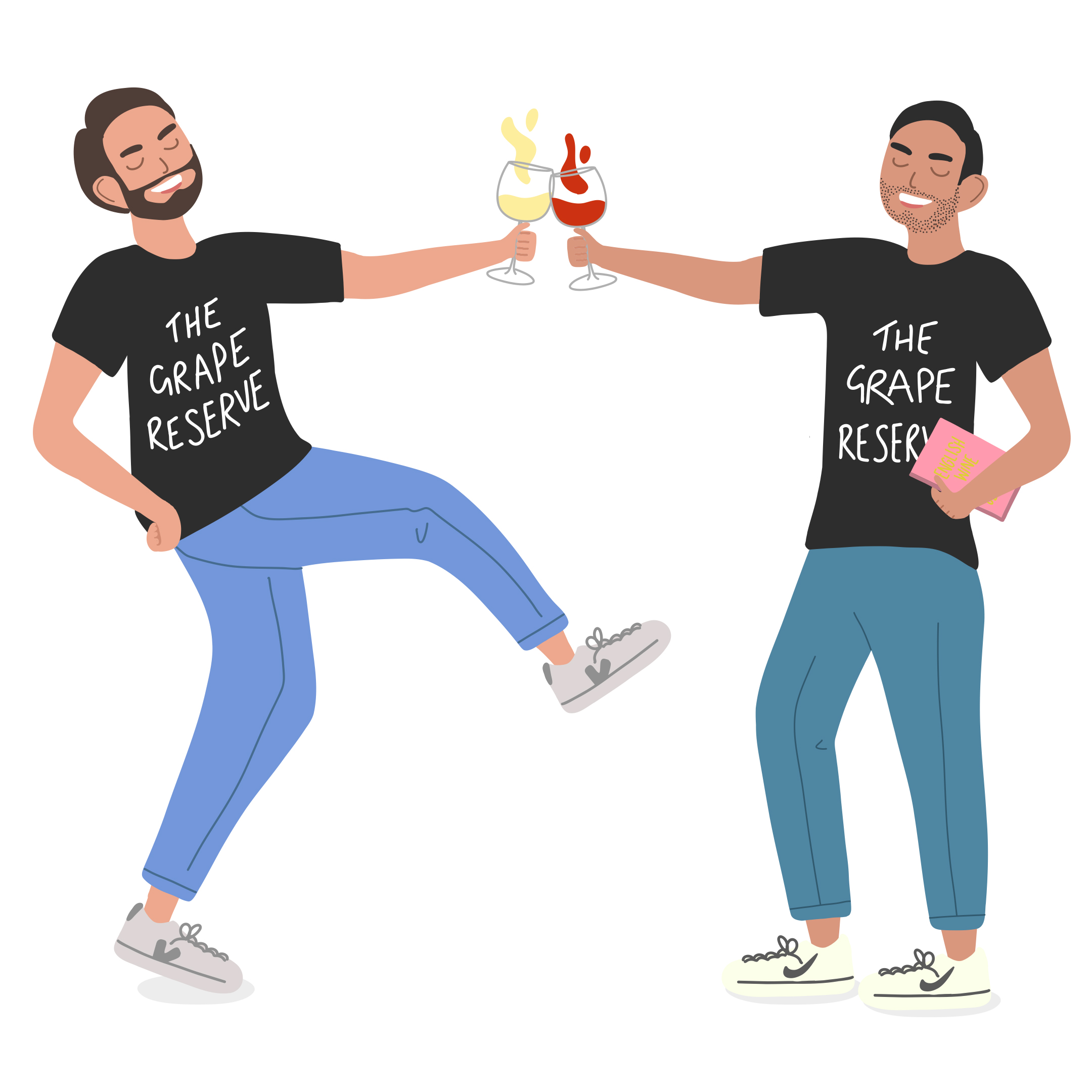 The Grape Reserve was founded in April of 2018 by two young wine enthusiasts, Seb and Justo, hailing from the UK and Spain.
The pair have spent the past decade searching out and tasting as many different varieties of wine as possible from all over the world. Justo is our in-house sommelier and holds the WSET Level 3 certification, so you can trust only the best wine we discover each month will arrive at your door.
The wine world can look a bit complex and overwhelming but once you're aware of a few simple rules, you'll be able to pick up the ones you like and pair them successfully with food. That, coupled with the determination to spread their passion for wine, is the reason why The Grape Reserve was created.
Our mission is to ensure you learn something new each and every time you receive your monthly delivery.
Our promises
To unearth the wine world
We endeavour to unearth rarer grape varieties, or growing regions as much as possible so you get a chance to explore new wines that you may not have tried before.
To focus on sustainability
We endeavour to include wines from winemakers that use sustainable and environmentally friendly methods in their vineyards and wineries.
To never compromise on quality
We endeavour to never compromise on the quality of the wine we include in our subscriptions boxes, nor compromise the quality of our customer service.
To educate and create
We endeavour to educate our customers with the origin and story of every wine, and create tasting notes and food pairings to follow at home.
To make it easy
We endeavour to make it easy to buy wine at a fair price.